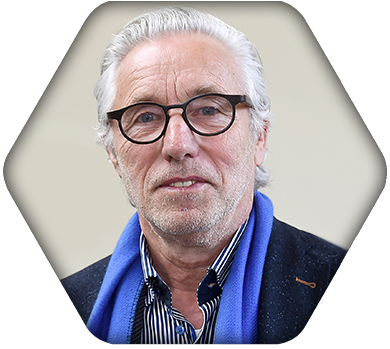 ---
Managing Partner TEAMOBILITY GmbH
Core Competencies: Disruptive mobility strategies, transportation system solutions and management process for innovations
Owner of Competence & Design Center for Mobility Innovations since 2009

previous Managing Director of

Hymer idc – Innovations- & Design Center until 2009

first MCC/smart Managing Director of development and production until 1998

Head of strategic projects Mercedes Benz and smart / Vice president Strategy & Corporate Design until 1994

30 years teaching assignments in Industrial & Transportation Design at the University of Pforzheim

Advisory board, juror and appraiser in companies, associates and institutions
Personal motivation and goals: ,,Communicate experience and know-how from over 45 years in all mobility sectors to younger generations and provide disruptive impulses for future-oriented business areas"
more
In over 40 years of responsible R & D work for all mobility and transport sectors, numerous outstanding innovations have been created. Here are just three of them, representing the creative diversity and systemic foresight:
the Smart Story – from first concept studies in 1969 as a student to building the new city car brand, responsible for development and production in the 90's.
Mobility systems solutions – from the first networked traffic systems in the early 1990's, to mobility boxes and carsharing models from 1995, to connected mobility solutions as cross-industry, sustainable energy efficient system solutions from 2010 onwards.
AUTOPLES – automated parking and charging of electric vehicle systems – from the initial concept study in 2010, to the management of the BMBF funding project from 2012 to the life presentation of a complete autonomous driving, parking and self-charging electric vehicle at the end of 2015, along with the corresponding business model development.
---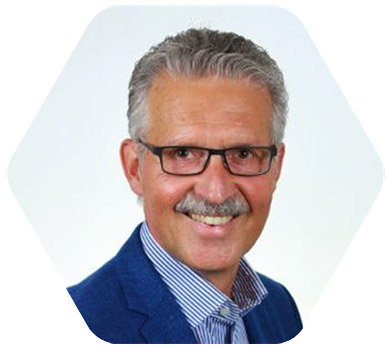 ---
Partner of TEAMOBILITY GmbH
Core Competences:  Building and developing companies / Developing vehicles and vehicle systems / Creating transport and mobility system solutions
Develop vehicles and vehicle systems / Market launch / Project management

Develop disruptive transport and mobility systems for metropolitan areas / Market launch

Build and develop business / restructure companies

Implement development processes

Private equity Companies advisor – Identify technology development and trends
Personal motivation and goals: ,, Shaping the future of mobility''
more
Projects
:
Passenger car companies / brands / organization building and developing / Promotion of young talents
Commercial vehicles / coaches – development of fuel cell and hybrid city bus
Develop urban transport systems including business models
Passenger cars & Commercial cars / Coaches – Develop and implement new EE&D architecture
Automotive service provider – Customers in the regions NAFTA, Europe, Asia – Market introduction: Vehicle testing, certification , homologations – Develop product / company strategies for manufacturer / suppliers – Design and implement development processes – Develop EE&D architectures and support implementation
at and with …
Mercedes-Benz | smart | Daimler Buses & Coaches | Mbtech | IBM | D-TEC | JK EMCS …
Career history:
Automotive Industry /Development – Passenger cars and commercial vehicles (> 25 Jahre)
Service provider in different industries – for e.g.  vehicle development & testing, production technology and consulting  (> 6 Jahre)
Management positions:

 

International experience Europe, USA and China
CEO & board member of companies in the automotive industry
Interim management at suppliers
Education:
Dipl.-Ing. (FH) | Electrical Engineering / Telecommunication FH Hannover, Germany
---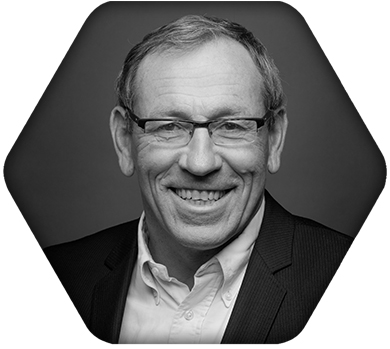 ---
Partner of TEAMOBILITY GmbH
Core competences:  Creation of fleet management and networked / intermodal mobility concepts, with particular emphasis on sustainable and environmental aspects.
CEO of large fleet management and mobility companies in Germany, Austria and Switzerland

Owner of Lüscho Lübke KG

Optimization and control of vehicle fleets by considering economic efficiency. Creation of make or buy concepts for the vehicle fleet

Advisory board, juror and appraiser in companies, associations and institutions.
Personal motivation and goals:  ,,Creating mobility solutions in harmony with traffic and environment"
---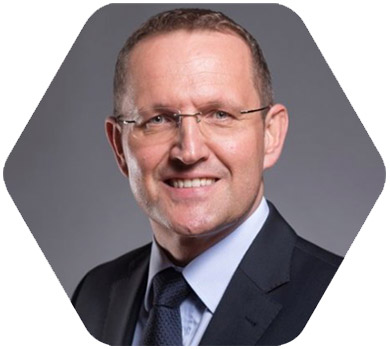 ---
Partner of TEAMOBILITY GmbH
Core competences:  Company development, leadership and law
Managing Director / CEO within family-owned groups of companies in the automotive / consumer goods industry

Owner of the FUTURUM business consultancy

Many years of operational experience in overall corporate realignment processes, profitable brand management and start-up, development of production and distribution systems

M&A, law and investment management, succession planning
 Personal motivation and goals: ,,secure the future"
---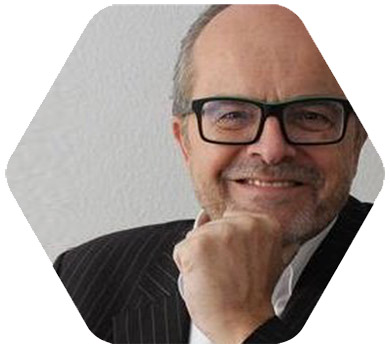 ---
Partner of TEAMOBILITY GmbH
Core competences: Digitalization and IT Management
International experience in Italy, USA, Japan and China as Managing Director / CEO as well as in various executive positions in the automotive IT industry.
Specific experience in strategy development, general management and organizational development, restructuring and change management.
Consulting (strategy, planning, implementation) in the digitalization of business processes.  Optimization / redesign of processes, selection or development /adaptation of suitable software or applications. Application management and application operation. Telecommunication and IT security.
Owner of FRITZENSCHAFT Consulting
Personal motivation and goals: ,,Information technology and digitalization as drivers of ultra-low emission mobility''.
more
Project examples:
Digitalization of dispatch control and vehicle delivery at the Mercedes car assembly plant Sindelfingen. Optimization of the corresponding processes. Planning, development and implementation of the necessary process-specific software and networking with subordinate factory control systems, or centrally superordinate disposition

systems

.

Digitalization of the technical and commercial processes at the Mercedes car assembly plant Rastatt. Development and optimization of corresponding processes. Planning, development and introduction of the necessary process-specific software and networking with the subordinate factory control systems or the centrally superordinate disposition systems.

Optimization of digitized system landscapes at Daimler Truck Assembly Plant Wörth and Daimler Bus Assembly Plant Mannheim including the optimization of the corresponding IT operation.

Optimization and adaptation of framework contracts for IT services of T-Systems for Daimler / DaimlerChrysler AG. Adaptation of business services to current IT innovations such as: Digitization, decentralization, construction and operation of central / decentralized server farms including the optimization of the central mainframe operation.

Restructuring of the IT landscape, optimization of IT operations, Digitalization of non-IT-based business processes at various customers of T-Systems Italia S.p.A. (including Banca Intesa, Banca Populare di Sondrio, Roma Aeroporto, FIAT Turin, Generali, ..)

Restructuring and sale of the T-Systems business unit in Italy. Optimization / streamlining of the Business Unit's business model, negotiations with potential buyers and the T-Systems parent company, negotiations with the Italian social partners. Design and implementation of the corresponding contracts and works agreements.
---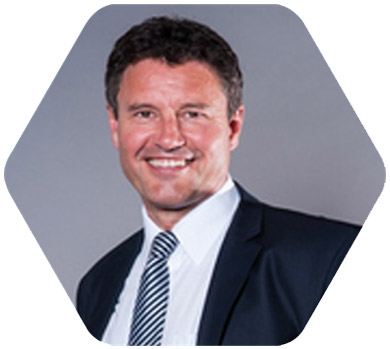 ---
Partner of TEAMOBILITY GmbH
Core competences: Electric vehicle engineering and consulting
International and multicultural experiences in Europe / Eastern Europe, USA, Asia / China. CEO and CTO in the automotive industry (OEM, Tier-x, Engineering Companies, SME), engineering, development, project management: vehicles, e-mobility, infrastructure and sustainable energy. 

consulting for vehicles with combustion engines, hybrid cars, electric vehicle engineering and development, concepts for e-mobility, strategy, implementation and management.

Automotive experience in all vehicle classes, commercial vehicles, construction vehicles, formula 1, rail vehicles, marine and aviation industry.
Personal motivation and goals:  ,, Creating sustainable efficient eco-systems consisting of vehicles, energy networks and infrastructure".
---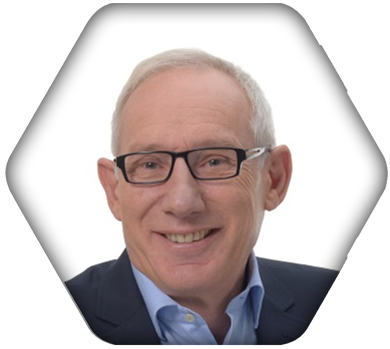 ---
Partner of TEAMOBILITY GmbH
Core competences: Production process planning in the automotive, supplier and mechanical engineering industries, factory structure and factory planning
Executive functions in the automotive and consulting industry: planning and implementation of Brown/Greenfield projects, product launches, process optimization, supply chain optimization and supplier management.
International experience: Successful overseas projects in Azerbaijan, Brazil, France, the Netherlands, India, Italy, Japan Poland, Portugal, USA, Turkey.
Management and consulting in the planning and realization of process-oriented and strategic future-oriented optimal factory structures, factory and production systems, hands-on start-up management at the supplier.
Personal motivation and goals: "Contributing to the design of future mobility through the development of modern and optimal production processes"
---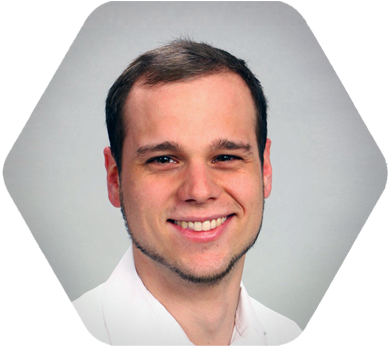 ---
TEAMOBILITY GmbH
Core competences: Conceptual vehicle design, user centered design, market and customer research, project management
Product developer and project manager at TEAMOBILITY GmbH. Design concepts for vehicles, mobility systems, connected services and disruptive services
Project manager (product strategy, design and innovation) for building special-purpose vehicles
Masters thesis at Ziegler GmbH. Subject "Integration of innovation management in the product development of mid-sized traditional companies – illustrated by the development of fire engine set-ups"
Bachelors thesis at Firma Ziegler GmbH. Subject "Conception and configuration of a fire engine cockpit".
Product development (M.SC.) & industrial design (B.A. studies at the university in Pforzheim
Personal motivation and goals: " Coonjointly push future mobility solutions with focal points on more customer value, safety and sustainability".
---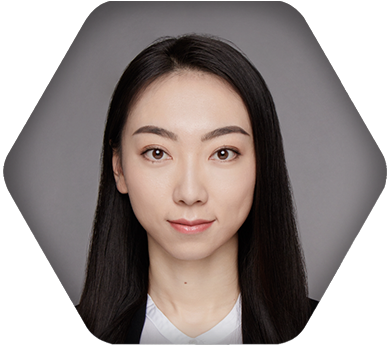 ---
TEAMOBILITY GmbH
Core Competencies:
Marketing and intercultural communication for the chinese market
Personal Motivation and Targets: "Promotion of a deeper understanding of the chinese communication style and the chinese business conduct for a better evaluation of behaviour patterns and reactions".
---